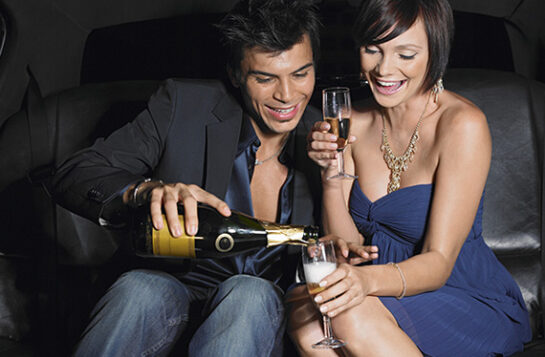 Public & Private Winery Tours
We provide limo wine tours for over 40 wineries in Loudoun County, 20 in Fauquier County and 250 within the state of Virginia. Our destinations also include Purcellville, Roundhill, Bluemont, Leesburg, Ashburn and more.
We understand that choosing a winery for your Virginia wine tour can be a daunting task. This is why we have placed resources, and tips in this page to help you plan your perfect private or public wine tour.
Choosing Wineries For Your Private Winery Tour
Below are some ideas for stops on your private winery tour:
Proximity to DC: Staying in the nation's capital, Arlington, Alexandria or Tysons and don't have a lot of time? Paradise Springs Winery and The Winery at Bull Run are the closest to The District and are open daily starting at 11 a.m.
Great views: Visit Loudoun suggests this winery trio with spectacular settings: Hillsborough Vineyards, Breaux Vineyards, and Bluemont Vineyard.
Onsite Dining: Chef and Co-Owner Michael Moosher offers a selection of entrees every weekend at Winery 32 in Leesburg, while Executive Chef Author Clarke oversees the kitchen at Grandale Restaurant at 868 Estate Vineyards.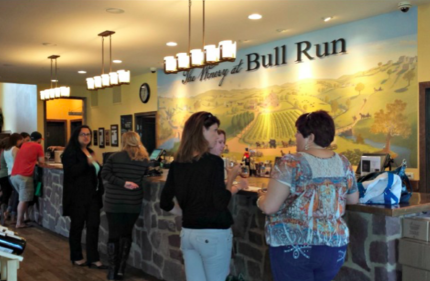 Two for One: When you want a selection of libations, here are a couple of family-owned properties that provide options for everyone:
Co-owned by the Zurschmeides, Bluemont Vineyard and Dirt Farm Brewing are located on the same mountain accessible by separate roads.
Located on the same property within walking distance to each other, Lori and Jim Corcoran's Corcoran Vineyards and Cidery was also formerly the home to Corcoran Brewing before the latter moved to downtown Purcellville. (Want to visit all three? We have a tour called the Corcoran Trio.)
Pet friendly: While many local wineries are pet-friendly and often have their own four-legged mascots, Virginia Wine In My Pocket includes the following noteworthy locations: Willowcroft Farm Vineyards, Winery at La Grange, and 8 Chains North. In addition to catering to hounds, Barrel Oak Winery also offers horseback riding.
Beyond NoVa: A little over an hour's drive south Washington DC, two Fredericksburg area wineries worth the drive are Morais Vineyards and Winery, and Potomac Point Winery and Vineyard. Further south, try these celebrity-owned wineries in Charlottesville: Blenheim Vineyards, owned by musician Dave Matthews, and Trump Winery, purchased by real estate mogul Donald Trump and now overseen by his son, Eric.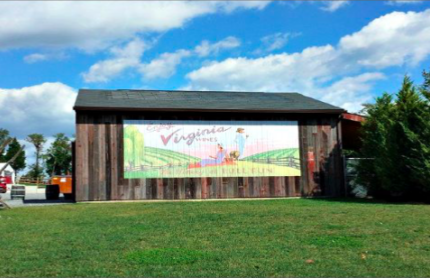 Planning Your Luxury Wine Tour
Here are some questions to help you get started planning your private winery tour:
Which wineries do you want to visit?
With more than 40 wineries on the Loudoun Wine Trail alone, choosing the stops on your tour can be daunting.
How many people are attending?
This will determine the size of vehicle and contributes to the cost of the tour. To determine what type of vehicle you would need, click here to visit our fleet. Keep in mind some of the wineries are limited in size and space. For corporate groups with large numbers of attendees, one option may be to travel in separate buses and to different wineries rather than going all at once to the same location.
How long do you want the tour to be?
The number of hours also contributes to the cost – once you have determined which vehicle you would need, you can the amount of time you have available also helps to determine how many wineries you are able to visit in that time period. We generally estimate about 6.5 hours for a tour of two wineries: an hour to get to the wineries (depending on pickup location), 1 ½ hours at each winery, 15 minutes transit time between wineries (depending on which wineries are selected), and an hour for the return.
With Loudoun's rolling hills of farms and vineyards, pastures filled with grazing horses, and the Blue Ridge Mountains along the horizon, it's hard to believe you're just 25 miles from Washington DC. If you're looking for the truly special Virginia views, here are a few recommendations – we doubt you'll be able to tear yourself away from the view long enough to visit more than a few in one day.
Begin your day in Virginia's second smallest town, Hillsboro. Just outside of town, Hillsborough Vineyards is perched along a mountain slope. The tasting room is housed in a renovated 1840s stone barn, a cool respite during the dog days of summer and cozy by the fireplace in winter. From the terrace outside, visitors experience Hillsborough's luxuriant gardens and trickling fountains, framing the view of the Loudoun Valleys below and the Blue Ridge Mountains in the distance.
Travel northwest from Hillsboro to Breaux Vineyards, one of Virginia's largest wineries with over 100 acres of vineyard planted across their 404-acre estate. Proceed up the meandering driveway past manicured lawns that give way to sweeping views of vineyards as they extend up Short Hill Mountain. Nestled between the hills, Breaux's vineyard and mountain views can be enjoyed from the tasting room, Patio Madeleine, and their landscaped terraces.
End your day with one of the most impressive views in the county. Bluemont Vineyards sits high on an eastern slope of the Blue Ridge Mountains at 951' above sea level, offering spectacular views of the countryside and beyond. It's said that on a clear day, you can even see the Washington Monument from the tasting room. The winery takes advantage of the views, offering numerous seating areas both indoors and out for guests to linger over the scenery and enjoy an overview of DC's Wine Country.
Have Questions? Call Or Request A Callback
We Would Love To Help You In Selecting Your Limousine, Limo Bus, Or Guided Tour Bus.